The updates of Windows 10 are an exemplary service. Bugs are fixed or new features are added regularly and above all without extra costs for the end user. However, due to various influencing factors, annoying errors occur from time to time during the rollout. If you want to know how to remove, undo or uninstall a Windows 10 update in this case, we will be happy to help you.
Note: The uninstallation step reverses the update or deletes the associated changes. However, if serious problems occur, you should not just fight the symptoms, but eliminate all causes as best as possible. We have another guide for you, which explains in detail how to proceed, if your Windows 10 update is buggy.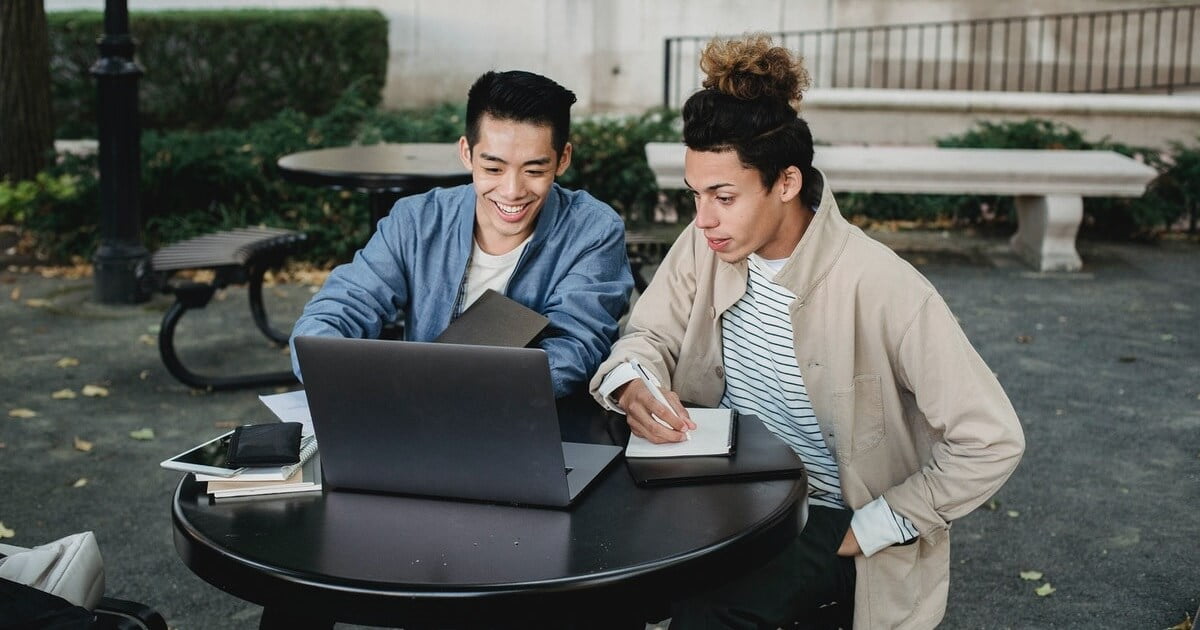 ---
Nevertheless, it can also help enormously to have a Windows 10 update uninstalled or removed. Often, the error lies in the installation itself, so it's best to undo it. We have a tutorial for you:
How to Remove or Uninstall a Windows 10 Update?
The individual steps to complete deletion are actually quite simple. Just follow our instructions, and you can remove or uninstall the Windows 10 update in no time. Because especially with the latest versions of Windows, many repairs are possible without reinstallation.
Go to the Windows 10 Settings, which you can access most quickly by pressing the Windows logo key + I or by clicking the gear icon in the Start menu. You may first have to activate your Windows key.
From the list, first select Update and Security.
You should now already be in the Windows Update tab. Here, look for the Show Update History button and click on it.
An overview of all installed function, quality, definition and driver updates opens. At the very beginning you will find the link Uninstall Updates.
You will now see a detailed view of your updates in a new window. Select the entry you want to delete and click Uninstall. Usually, the problem should be with the latest update – you can see the installation date in the right margin.
Restart your PC. Done!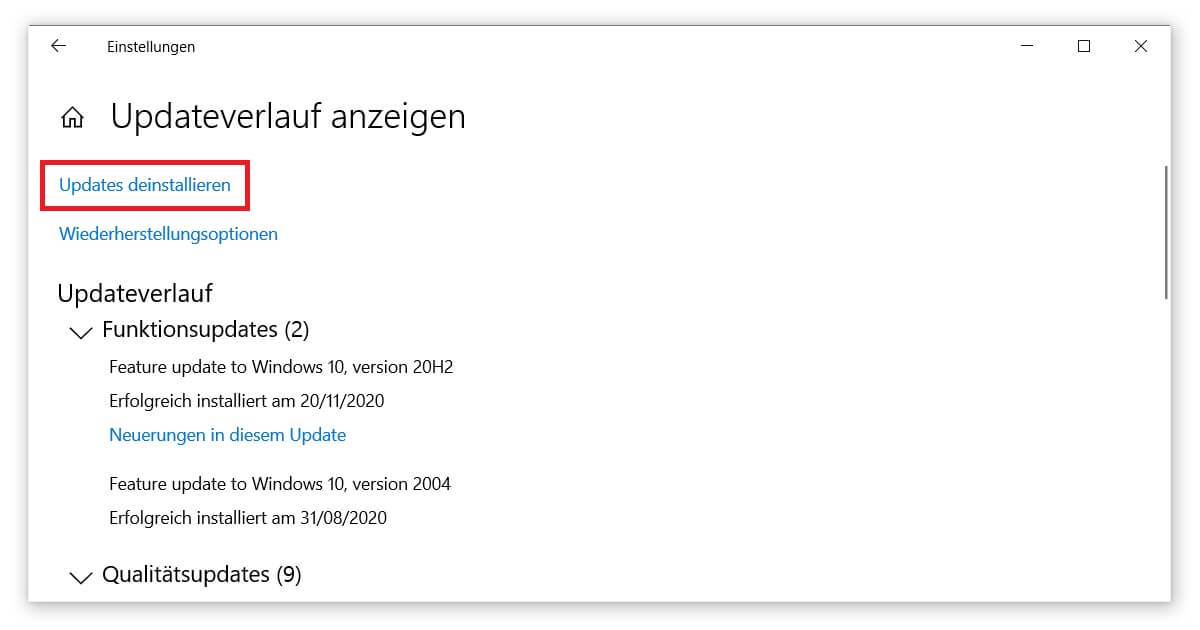 ---
How to Undo a Windows 10 Update?
Note: Depending on the type of account you have, you may first need to confirm your access rights if you want to undo a Windows 10 update. To do this, you need access to an administrator account. If you use the PC privately as an individual, the user name and password usually correspond to your normal login data. You can only remove the Windows 10 update if you have entered them correctly.
Only the comprehensive innovations, which are titled as update for Microsoft Windows in the detailed overview, often lack the option to delete. The associated changes are considered so essential by the developers that none of these updates can be uninstalled. Your only chance remains to deactivate the automatic updates of Windows 10 altogether.
Alternatively, in extreme cases, you can consider switching to a completely different edition of your operating system. Because as practical and up-to-date Windows 10 is, all of this will hardly help you in case of hardware incompatibility. For older devices that are only rarely used, you can even consider switching to a different version of Windows 8 after thinking about it. You can even get extended on-board tools, such as resetting to the last known working configuration, at a reasonable price. This is much easier if you don't want to learn how to remove, undo or uninstall a Windows 10 update at all.