If you are thinking about buying a new PC or laptop, there are many parameters to consider. Some of them concern your operating system and the question of the appropriate Windows version. Have you been convinced by the advantages of Windows 10 Pro? Even if the basic version is already available, you can always learn how to upgrade Windows 10 Home to Pro.
---
Because even private users can benefit from the extended scope. Basically, Windows 10 Pro is tailored for use in a professional environment. Especially self-employed people or those working in a home office will enjoy the diverse features that set the system apart from Windows 10 Home. We will tell you in detail which advantages you actually get and whether the price and the upgrade from Windows 10 Home to Pro is worth it: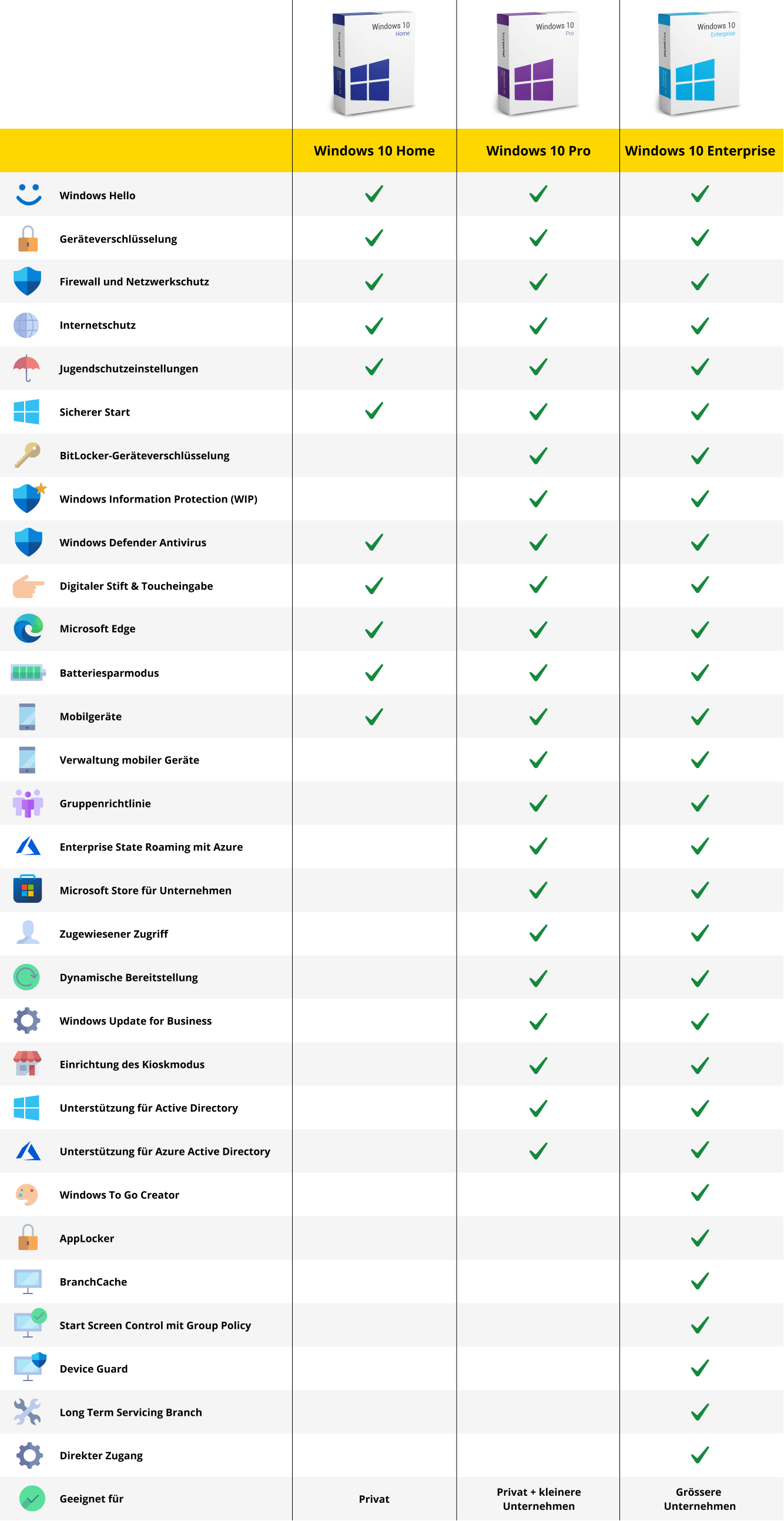 ---
Once you've made the decision, the hard part of the transition is actually already behind you. With the right prerequisites, you will know how to upgrade Windows 10 Home to Pro in just a few clicks. We'll show you what to look out for.
The Upgrade Process – Explained Step by Step
As a rule, you should not have to perform a complete reinstallation or any other cumbersome actions. If you get in directly, a compatibility check can be worthwhile. Then the only question is whether you have a practical product key or a digital license of Windows 10 Pro.
---
How to Upgrade Windows 10 Home to Pro with a Product Key
You have obtained a Windows 10 Pro license from a vendor you trust and are in possession of the 25-digit key.
Did you know: With keyportal every purchase comes with an activation guarantee. So, in the rare case that the product key provided doesn't work immediately, you'll get a replacement right away. That's our promise to you. Not without reason is the satisfaction of our customers so high.
You start the upgrade from Windows 10 Home to Windows 10 Pro as follows:
Open the Settings of your operating system on your device. The quickest way to do this in Windows 10 is to use the shortcut Windows logo key + I. Alternatively, you can press the gear icon in the Start menu.
Select the Update and Security section and the Activation tab on the side. Here you can see some quite detailed information about your Windows version.
Under the item Update Windows Edition, click on the link Change Product Key. The wizard will now ask you to enter your Pro key.
Confirm with Next. After a short validity check, the installation of the extended features will start. A final restart ends the process.
---
Congratulations, you now know how to upgrade Windows 10 Home to Pro. Next you can use your Remote Desktop Connection or enjoy more freedom in managing future updates.
How to Upgrade Windows 10 Home to Pro with a Digital License
The process looks very similar here. First of all, you should be sure that you are logged in with the correct Microsoft account at the time of the upgrade. The previous Home edition should only be stored with this one. Then proceed as follows:
Open the Windows 10 Settings again as described above (Windows logo key + I).
Via Update and Security you will find your way to the Activation tab again.
With the appropriate account, you should see the option Call Store under Update Windows Edition. Click on the link.
Now all that remains is to clarify whether you already have a digital Pro license or if you still need to purchase it. In the first case, the link to your Microsoft account should be detected automatically, and you can click Install right away.
Otherwise, the store will redirect you automatically to Buy. Check one last time that you are logged in to the correct account.
Start the installation and upgrade. After a restart your PC is fully operational.
Image 5
---
Attention: The change and upgrade from Windows 10 Home to Windows 10 Pro should be well-considered. Because the path is only as simple as described above in one direction. When downgrading back to the Home edition, you will not be able to avoid reinstalling your operating system. For this you need your old product key. Make a note of your Windows 10 key in advance.
If you have any further questions about the upgrade process or are struggling with a specific problem, our installation guide can help you if you want to learn how to upgrade Windows 10 Home to Pro.