Anyone who has ever had to write an academic paper or edit a document at work knows how to appreciate a good word processing program. Especially if you can create an automatic table of contents in Word. Here shines Word 2019 – no matter whether in Standard Variant or as Professional Plus. The latest edition of Microsoft Office has been able to perfect many features of its predecessors. For example, Word now also has an integrated dictation function.
Automatic Table of Contents Word 2019 or Office 365
Well-tried, on the other hand, is the option to create an automatic table of contents. The advantage is that you don't have to jump back and forth in the text or manually adjust the headings after each update. In addition, an automatic table of contents in Word also looks quite impressive.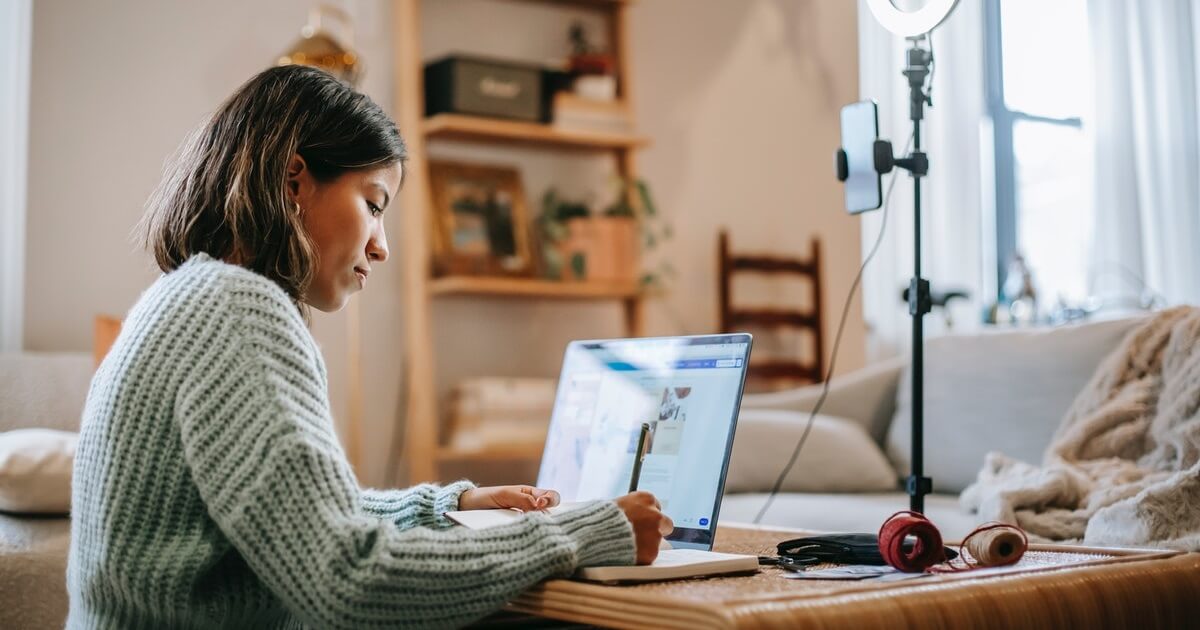 ---
Therefore, we show you step by step how to create such a table of contents in Word:
How do I Create a Table of Contents in Word?
First, you should set all relevant headings directly in Word. Here you proceed quite similarly as with a letter template.
1. Insert Headings in Word
In the document that needs an automatic table of contents for Word, you will find the style sheets via the Start tab. You can either work with the preview or open a separate window for headings and further presettings by clicking on Expand (Alt + Ctrl + Shift + S). Now select the text and choose the appropriate heading.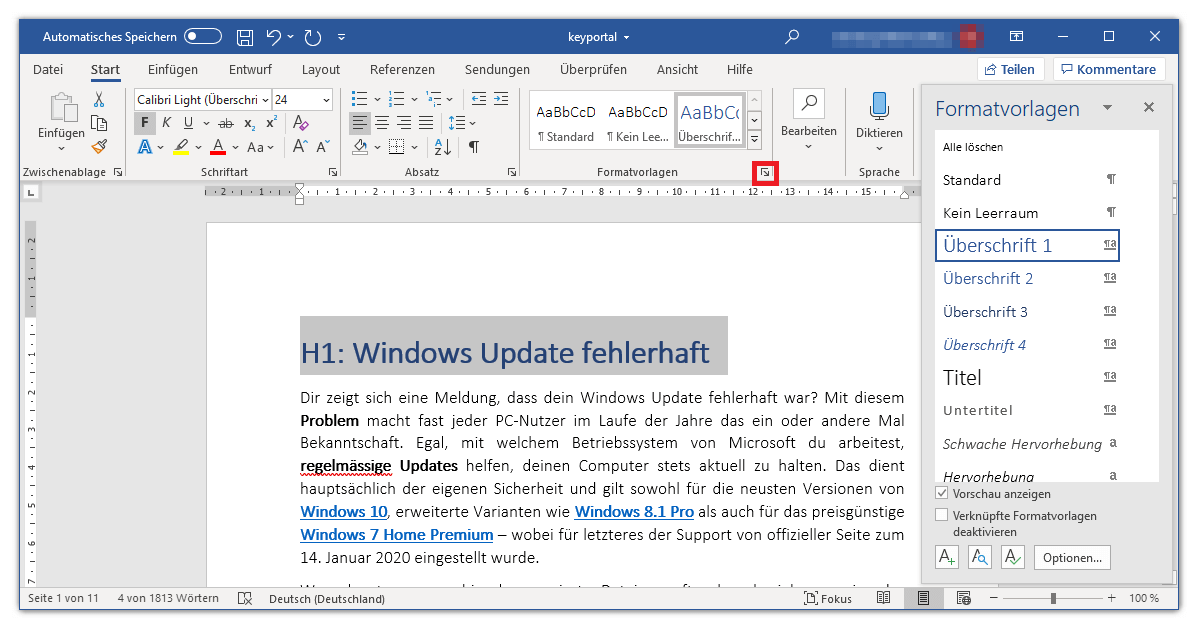 ---
Here in the screenshot, you see as an example the text to our Windows Update Guide. If your document has no special title, you usually start with heading 1. For the following chapters, you follow the hierarchical list and distribute headings 2 and 3 according to the topic. The more subheadings you use, the more styles Word offers you.
The most difficult step towards Word's automatic table of contents is already done. Now it is only necessary to insert the latest overview.
2. Create an Automatic Table of Contents in Word
If you have adjusted all headings of your text, you now switch to the References tab. On the left side of the menu, you should see the item Table of Contents. With a click on the button, Word outputs an automatic table of contents at the currently selected position in the document. If you have also opened the window of style sheets, you should see a new option for further editing.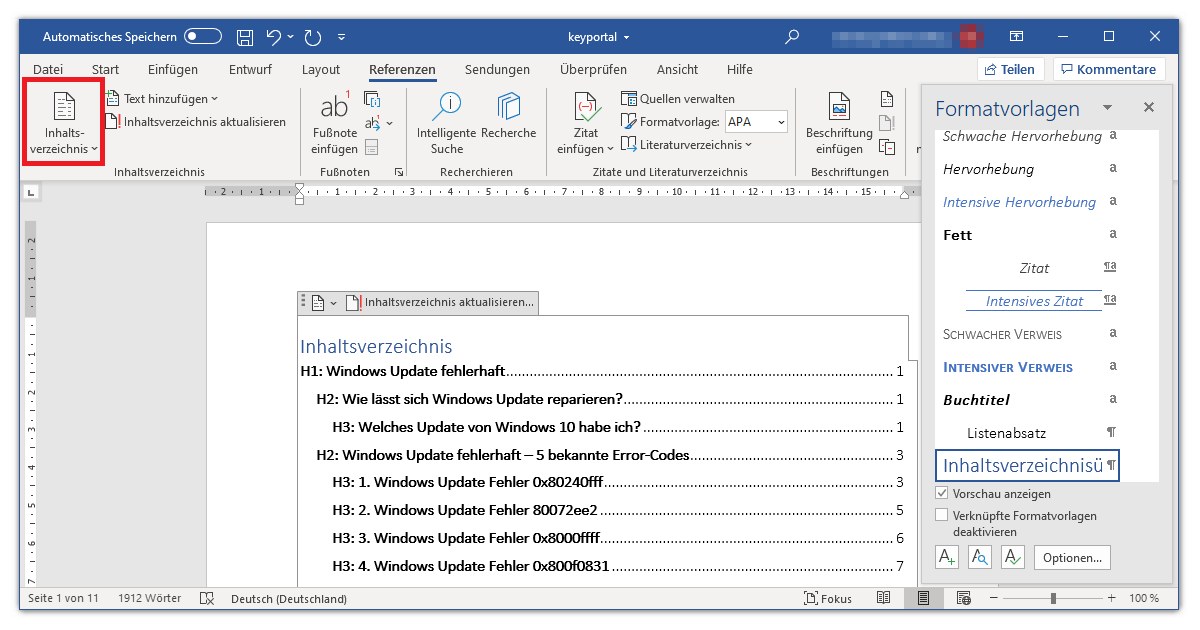 ---
Basically, the steps described in this manual apply equivalently to all modern Word versions that support DOCX support. In Microsoft Office 2016 for example, you can do the same, except that the menu item to create an automatic table of contents is called Links.
3. Update the Table when you Change the Text
As you can see in the screenshot above, clicking on the automatic table of contents in Word gives you the option to update it. You have two alternatives: Update page numbers only is what you are choosing if you haven't made any changes to the names of your headings. Alternatively, you can update the entire table of contents before finishing the text and thus be on the safe side.
4. Adapt the Table of Contents to your Ideas
Still in the References tab, where you created the automatic table of contents for Word before, you can format it afterwards. To do this, click on Table of Contents again and select the item Custom Table of Contents…! Now you have several options, as you can see in the following screenshot: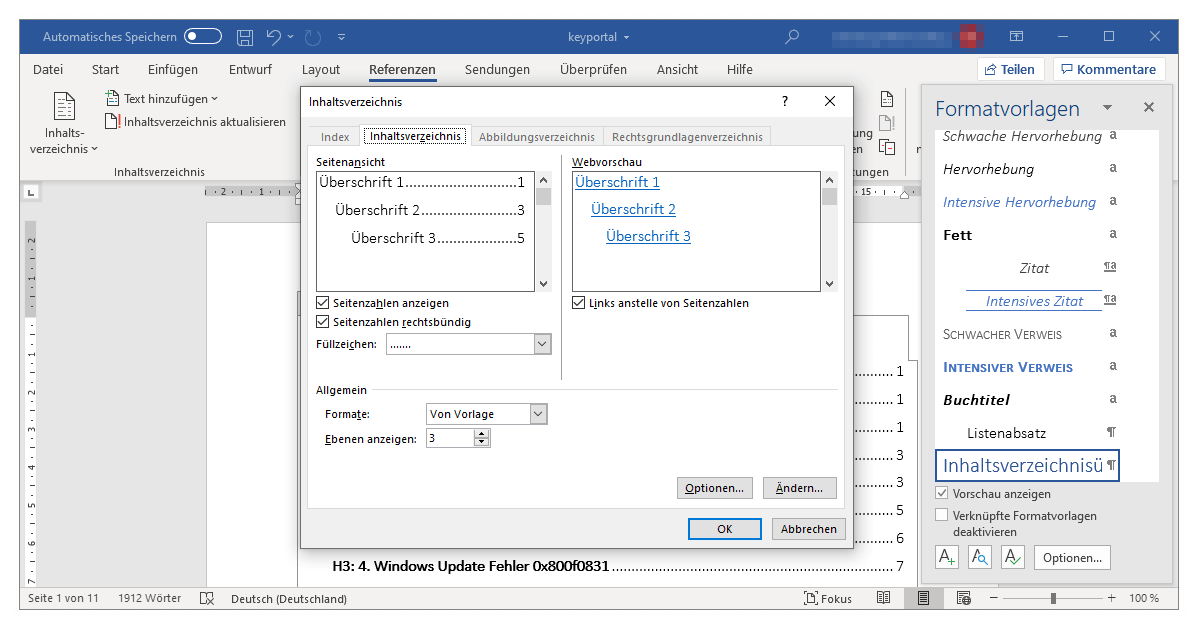 ---
You can, for example, specify that the table should not output page numbers – if you prefer to count the number of words count them yourself. Or change the fill characters from the default selected dots to a smooth line. The page view at the top left gives you a preview of how the format changes will affect your work. Even extensive requirements like when writing a Bachelor Thesis are no longer a problem for you.
Under the item General further down, you have various additional settings at your disposal. For example, you can format the elements of each row of your table individually, so that the fonts and font sizes correspond exactly to your wishes. You only get more leeway if you select the manual table instead of an automatic table of contents for Word.
Automatic Table of Contents Accepted by Word as Standard
Now you're a little more familiar with the many useful features of Microsoft Word. If you are still hesitating about the purchase, just have a look at the prices in our store. A one-time license, which offers you the full range of functions including all essential updates, is much cheaper than you might think. Our customers are generally very happy. If you need help deciding between Office 365 and 2019, we also have an article for you. Both versions allow you to create an automatic table of contents in Word.